A tour of Bill Richardson's shop, Artisan Woodworks of Texas, was held on Saturday, May 31st from 9:00 a.m. to 11:00 a.m. in Bill's 2400 square foot shop.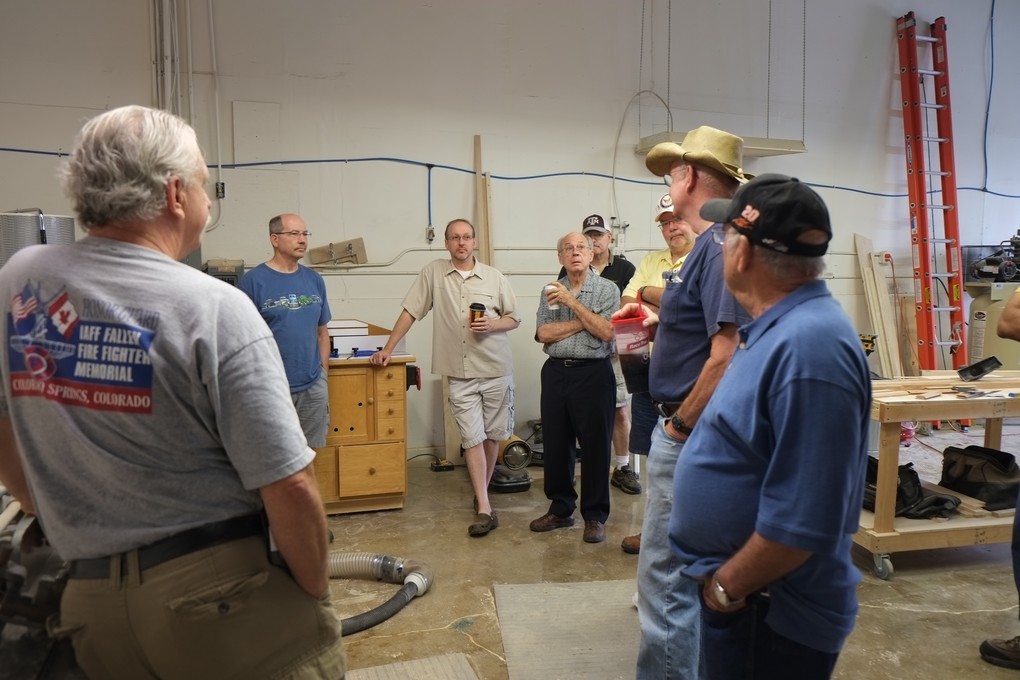 Bill got his start in woodworking as a carpenter during his off hours from the fire department. This eventually led him to building furniture and cabinet work out of his home garage after a stint with a cabinet maker to learn the trade.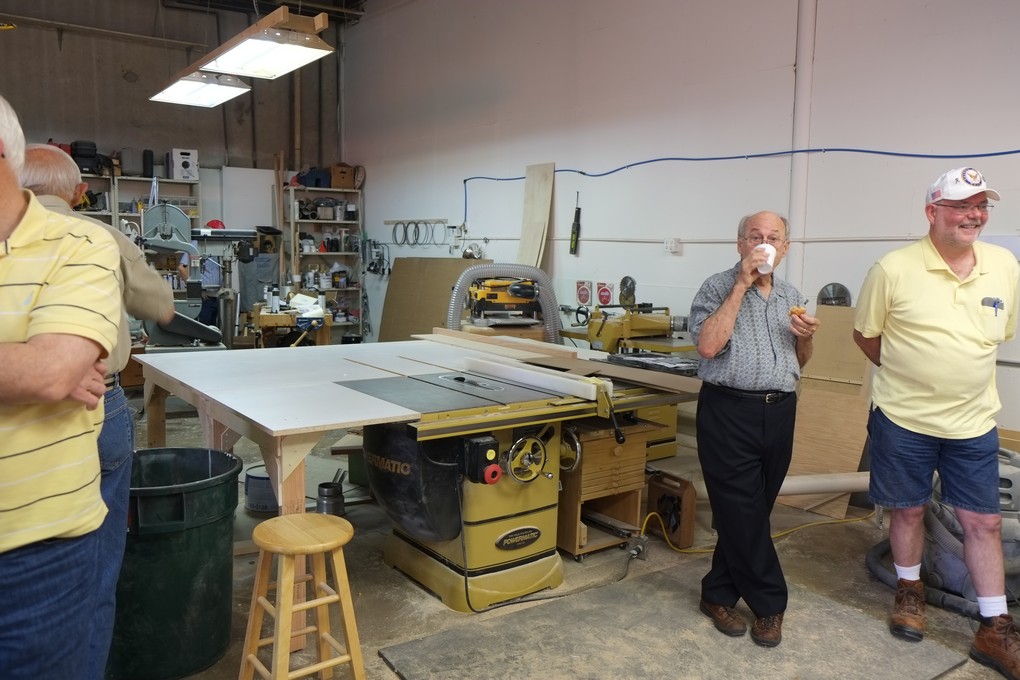 Artisan Woodworks does all custom work; mostly cabinets and restaurant remodels, but prefers to do furniture.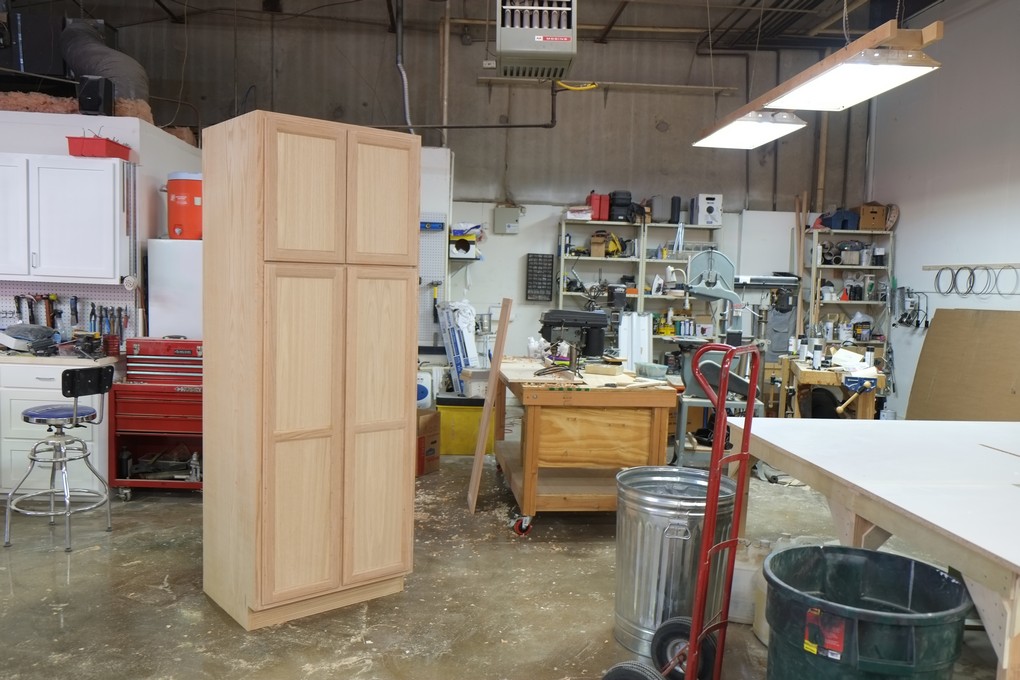 A lot of his restaurant work is with reclaimed/re-purposed lumber. One project used 125 year old pine from a church, another use old bowling lanes and yet another used a brewery floor.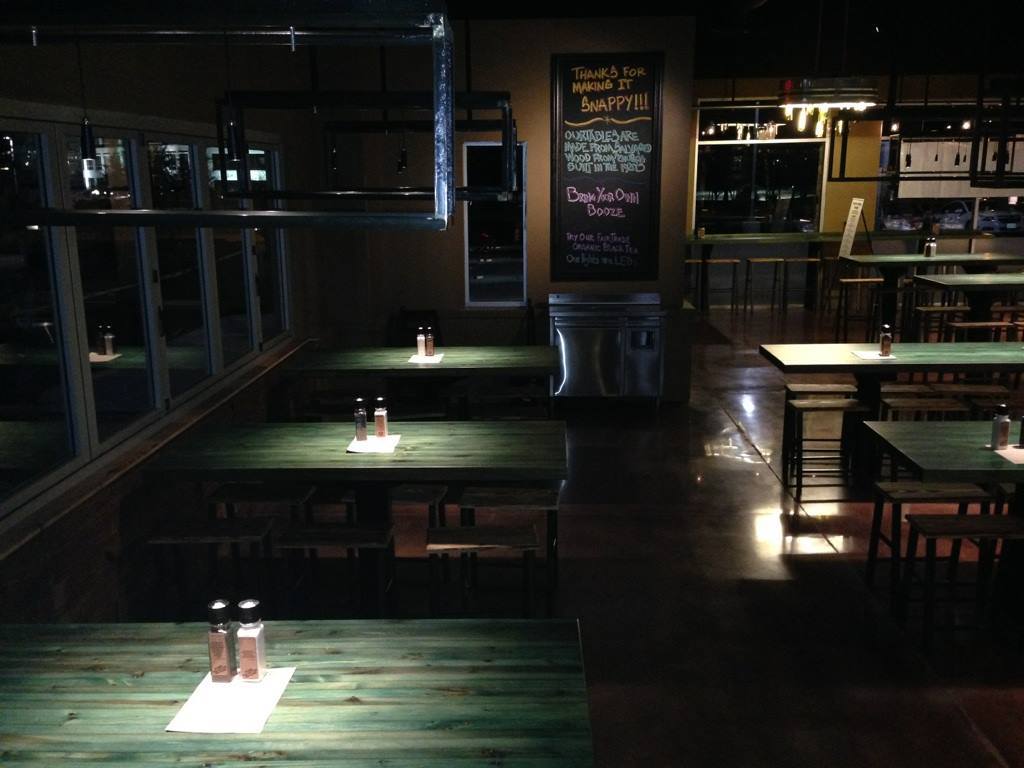 Working with reclaimed wood poses its own challenges according to Bill including having to clean and sand before machining to be sure you locate all nails, screws, etc. to keep from tearing up knives and blades. He says that when you work with reclaimed lumber, you must have a good metal detector because you will always find metal of some kind in the wood.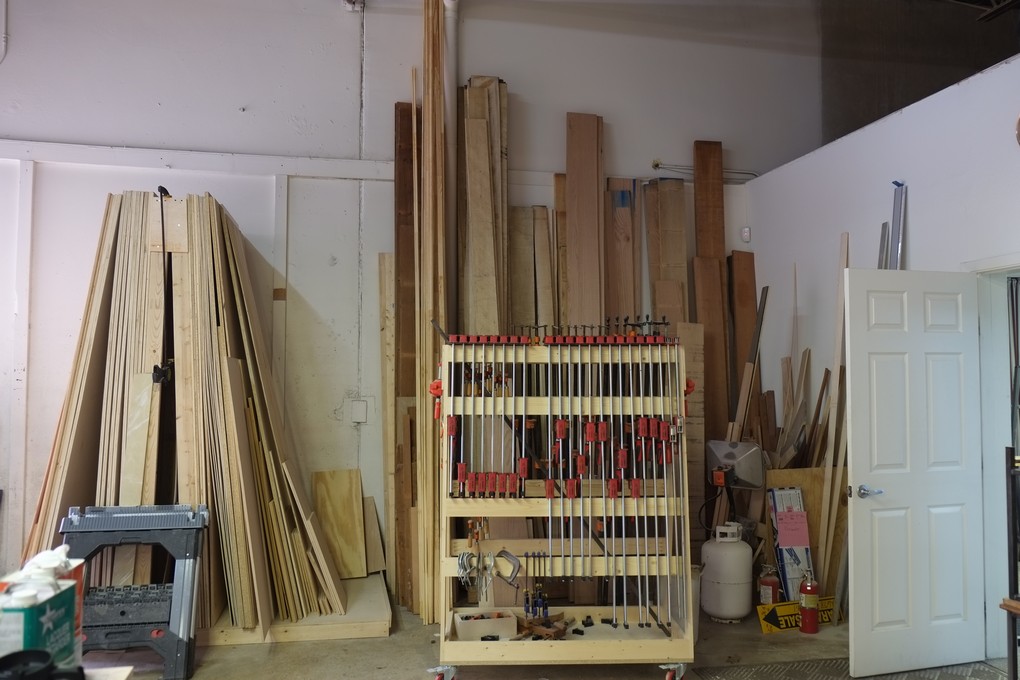 He also said that the carbon print of reclaimed lumber is at least 2-3 times that of virgin lumber because of all the extra steps you must take before getting to the same point as virgin lumber. You should also plan on needing 2 times the normal lumber due to extra fallout.
Bill also factors in knives for his jointer and planer and 3 times the normal sandpaper for each job using reclaimed lumber.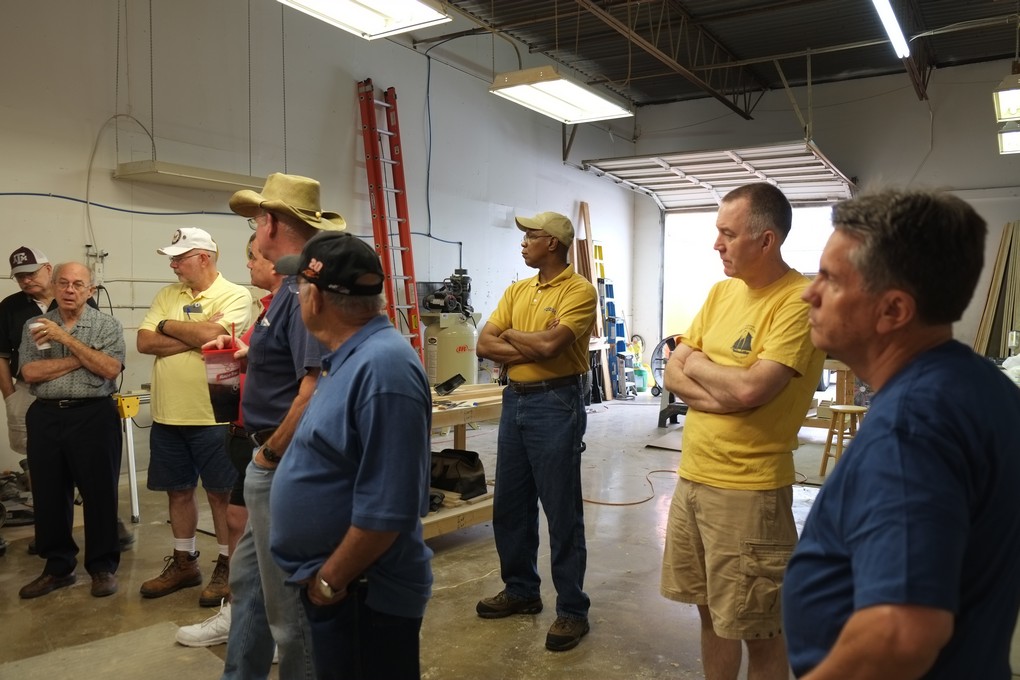 Artisan Woodworkers charges an hourly rate of $65.00 and when doing quotes, Bill adds in 2 hours to his original thought before adding in 10% to cover shop supplies, fallout, etc. They prefer to work with designers – not homeowners and require a 50% deposit to start the work to insure that materials are at least covered. He also stressed that he requires all customers to sign off on the color choice before the finish is applied.
All-in-all it was a great morning and many thanks to Bill for sharing his time and shop to NTWA members!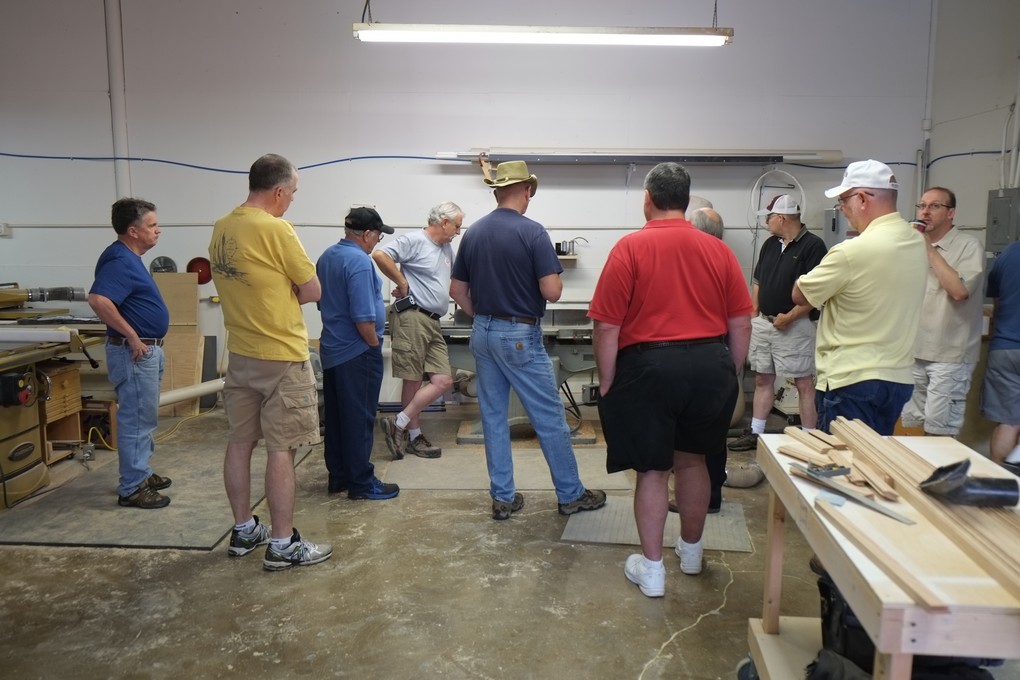 By Joe Polich